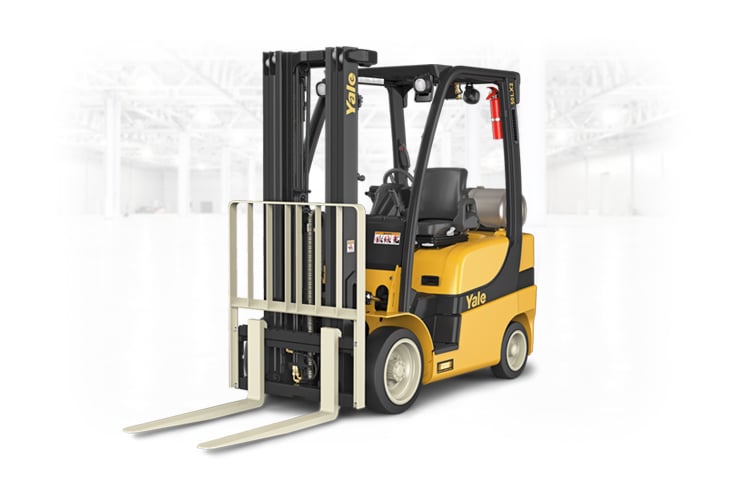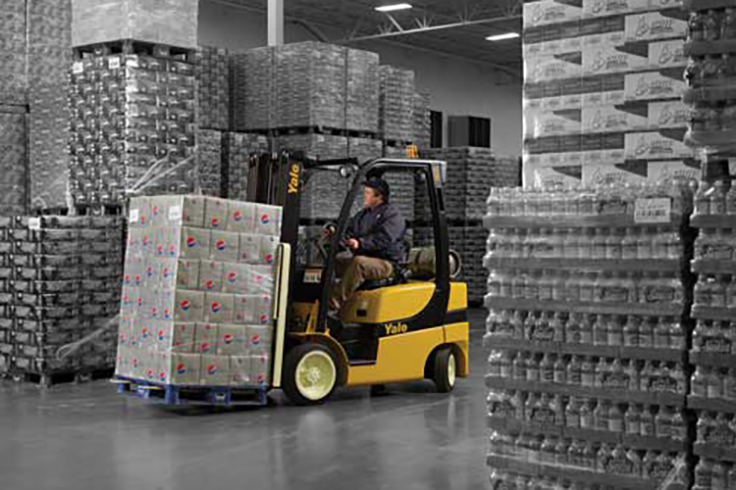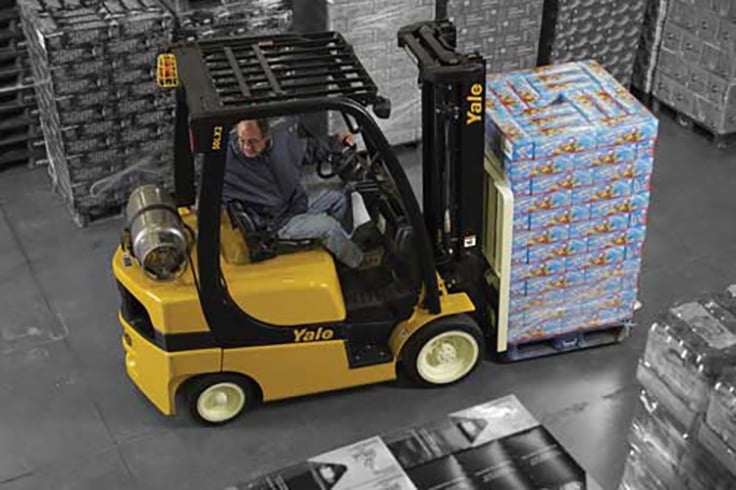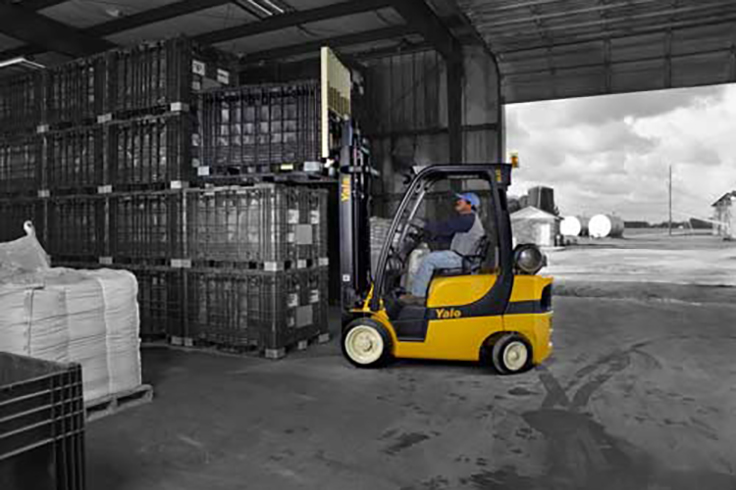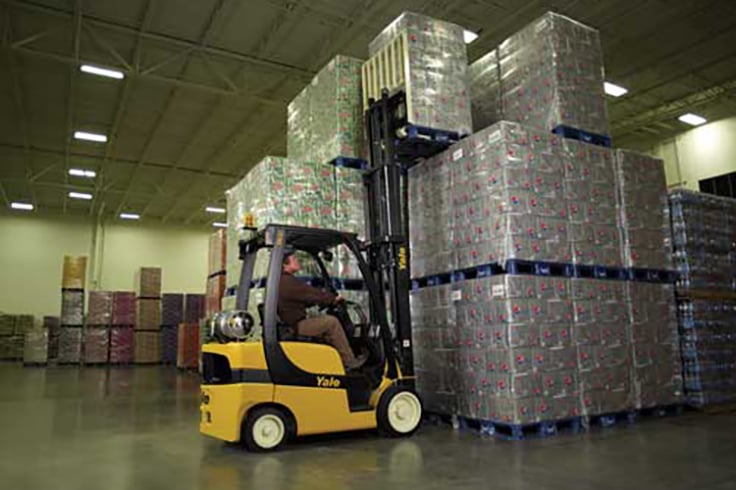 Faster speeds
Operator comfort
Fuel efficiency
Simplified service
Models: GC040-050LX2
Capacity: 4000-5000lbs
Load Weight: 5000lbs
Max Lift Height: 216
Environment: Outdoors
Power: LPG
Primary Task: Lifting and Stacking, Towing
Auto Manufacturing
Chemicals & Plastics
Building Materials
Logistics
Metals
Paper & Packaging
Wood
Details
A lift truck that works smarter and harder
With a powerful, yet fuel efficient engine, agility in tight spaces and superior durability, the LX2 series is a versatile truck for variety of industries.
Equipment Type

Internal Combustion Cushion Tire Forklift Trucks
From spikes in demand to sustained year-round growth, you need to handle more orders without additional resources. The Yale LX2 series has the ability to move materials efficiently, shaving seconds off each cycle.
Compared to the leading competitor, the LX2 series offers:
Travel speeds up to 6% faster
Lifts speeds up to 3% faster
From shift-long comfort to maximum visibility, the LX2 series is designed for productivity. After all, no one works well when they're cramped or sore. With generous space and ergonomic features, the LX2 series helps enable consistent operator performance, reducing the likelihood of lost inventory, downtime and potential fines.
Lower counterweight and dropped LPG tank offers 40% more rearward visibility than competitors
Hi-Vis™ mast features an easy view window for increased forward visibility from stable operating position
Extra foot space helps provide comfortable operating position
Infinitely adjustable tilt steering column accommodates operators of all shapes and sizes
Non-cinch seat belt stays loose during normal driving conditions and automatically locks if the situation requires it
Whatever the driver – sustainability targets or cost reduction – the PSI engine on the Yale LX2 helps to reduce fuel consumption while still maintaining the performance your operation needs.
The innovative Yale Flex Performance Technology™ offers selectable modes, allowing operators to maximize fuel economy or boost performance based on real-time conditions. In a documented industry standard test cycle, the LX2 series used up to 14% less fuel than the leading competitor.
You need a lift truck solution you can count on. With extended warranty coverage, easy serviceability and a robust design, the LX2 series is designed to maximize uptime, from the top of the mast to the tires.
Less frequent service intervals and fewer serviceable actions
Sealed connectors and hydraulic fittings to reduce chance of leaks
Maintenance-free design for Continuous Stability System
Heavy duty construction on components subject to wear and abuse
Easy open hood and removable floor plate offer cowl-to-counterweight access with no tools required
Extended power train warranty coverage of 36 months / 6,000 hours
---