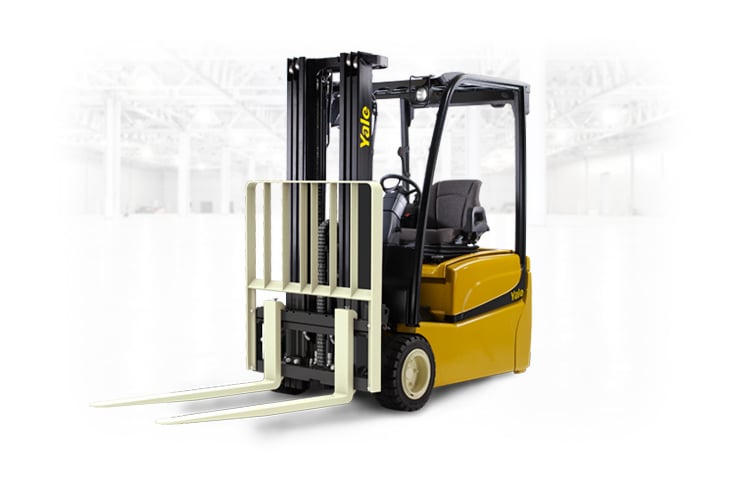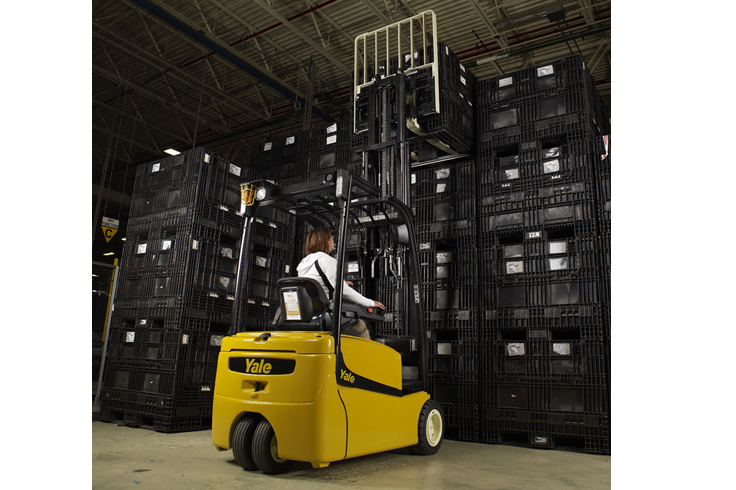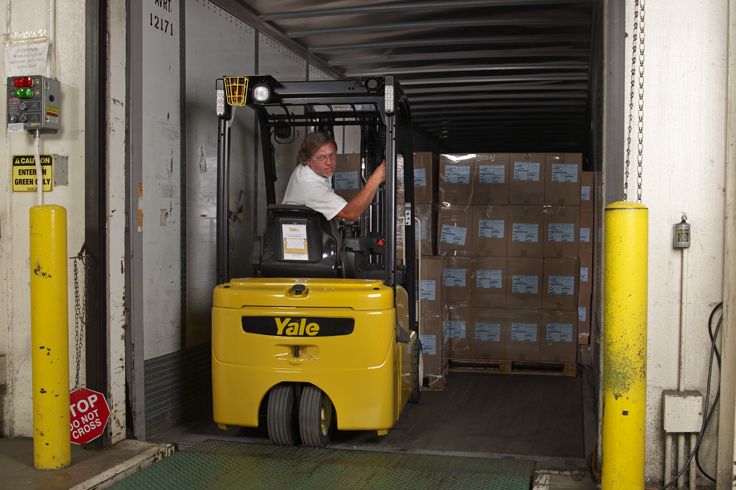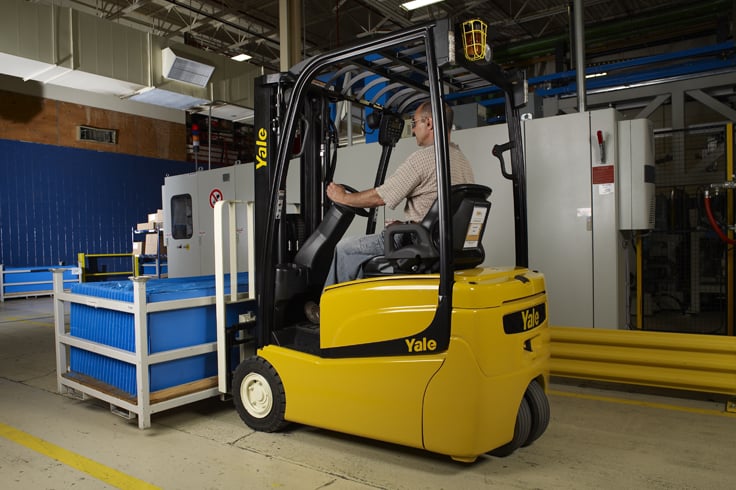 Performance
Operator comfort
Low cost of ownership
Built to last
Easy service access
Models: ERP030-040VT
Capacity: 3000-4000lbs
Load Weight: 4000lbs
Max Lift Height: 259
Environment: Indoor
Power: Electric
Primary Task: Lifting and Stacking, Towing
Beverage
Chemicals & Plastics
Logistics
Details
Lasting performance and maneuverability to serve tight spaces, storage layouts
High performance and energy efficiency combine with advanced ergonomics for productive, maneuverable 3 wheel forklift truck for medium- to heavy-duty applications.
Equipment Type

3 Wheel Electric Forklift Trucks
The ERP-VT series offers the versatility and maneuverability your operation needs to reach peak performance.
Four operator selectable performance modes and extended shift functionality tailor truck performance to match the application and operator skill level
Extremely tight turning radius with dual independent front wheel AC drive motors that rotate drive tires in opposite directions
A comfortable operator is a more productive operator. The ERP-VT series offers an advanced ergonomics package to keep personnel performing at their best all shift long.
Ample floor space and non-cinching seat belt allow operators to find comfortable operating position
Rear drive handle and swivel seat options make reverse travel more comfortable
Automatic park brake sets when the truck stops, simplifying operation
Optional telescoping steer column with tilt memory offers superior adjustability to accommodate wide range of operators
Optional accutouch minilever electrohydraulic controls offer a shorter reach and less effort compared to mechanical levers
Large, textured grab handles and deep, anti-skid steps for easy entry and exit
The ERP-VT series is productive power house built to keep costs in check and deliver strong performance for years.
Lowest battery energy consumption in competitive testing according to VDI Energy Cycle Standardized test
AC Traction and hydraulic motors completely eliminate brushes and associated rigging for reduced maintenance costs
Auto Deceleration System automatically slows when operator removes pressure from accelerator, reducing brake usage and associated maintenance requirements
Tough industrial applications require an electric rider forklift that can stand up to the task at hand, with maximum uptime even through demanding duty cycles.
Steer and drive axles support significant weight while subject to forces through operation, so Yale uses tough, cast ductile iron and high strength gears and shafts
Unitized frame design and welded steel provide better rigidity and excellent protection for internal components
O-Ring Face seal fittings resist hydraulic leaks and 10 micron hydraulic filter keeps fluid clean
Get maintenance personnel in and out - and operators back to productivity, fast, with a truck designed for less maintenance to being with, and easy serviceability when it is necessary.
Easily removable floor plates and rear-hinged hood for easy access
Optional battery side extraction with rollers provide quick, efficient battery access and charging
Intellix Vehicle System Manager continuously monitors and controls all truck functions and alerts operator of any concerns
---